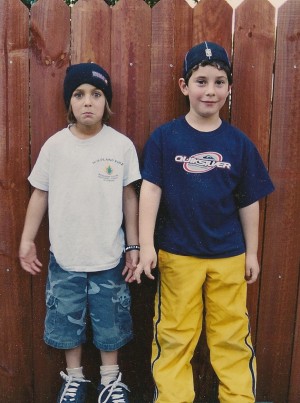 To my regular readers I apologize for a post about what you already know.  I truly love and appreciate my blogging community, but I realize that there are those with whom I chat and cross-read posts, and there are those who happen upon this site when searching for information about how to help a child or troubleshoot parenting.  This post is for you, the readers who don't know me, but who are trying to do better with your child.
I started blogging after I had written a parenting book, and after I got a wonderful agent, and after several major publishing houses claimed that they loved my book (one editor said that it was the only book proposal she'd read that made her cry), and after those very houses sadly passed on publishing my book because I lacked a "big profile."  In plain speak, I'm not a celebrity or a media-psychologist and the market for parenting books is considered over-crowded.
Plus, I wrote my book as something of an anti-expert, anti-parenting industry tome… something that would offer authentic help at a price rather than stir fear and controversy to sell books.  And now thanks to Susan Cain's book, Quiet, I realize that I, and my book, are introverted.  Therefore I need to make myself a little more clear if I hope to share my hard-work, carefully considered, designed to truly help others.  I'm not going to get louder, instead I'm going to quietly ask you to seriously consider reading my book if you want to be a better parent, and to help me "promote" the book to people who might benefit (if anyone comes to mind, particularly introverts, or parents of introverts or kids who are having a hard go of it these days in a loud, aggressive and competitive world).
I write this post to "explain" my book.  Because it is called Privilege of Parenting I realize that readers who do not know me might well assume that since my blog and my book have the same title, that the book would be a compilation of blog posts.  It is not.
Every post in my archives is fresh material crafted for this blog, but the book is an entirely different animal, more of a curriculum to encourage the re-thinking of parenting as a spiritual path.  Something like yoga, but perhaps less crunchy.
My grandmother much admired a philosopher named Martin Buber.  I didn't get around to reading him until long after my Buby was dead, and he's not an easy read, but I later realized that my Buby had lived his core message and had wrapped me in it when she held me in her arms and in her heart and mind:  life is about relating, soul-to-soul.  The rest is just so much chatter and transient melancholy emptiness.
Privilege of Parenting is inspired by this sort of soul-to-soul relating, seeing it as the very heart of parenting and of all manifestations of Love.  What matters is not so much what a book, or a person, says as how books and people make us feel.
We want to be the sort of parents who go beyond simply loving and disciplining our children (we all love our kids and do our best) to somehow manage to understand and attune with our kids so that they actually feel loved.
Feeling loved hinges on being accurately understood, which is why Privilege of Parenting works to offer deeper and more authentic insight into children and relationships in the hopes that with better understanding we will be more patient and effective in conveying our love—and we will feel more connected, happy and successful in our parenting and relating.
Privilege of Parenting is not about "raising winners," or about exactly what to do at every step of the way (like What to Expect when… fill in the blank, make an Ap, plug in the answer).  Instead it is a book that offers a relationship with you, the reader, so that a certain sort of relating might ripple out to your child or children.
You know you love your kid(s), but if they are scared, angry, suffering low self-esteem, etc. then somehow they do not yet (or consistently, or at the present moment) feel truly, deeply and safely loved enough to be free, playful, risk-taking, social and engaged with others and the world.  This is healed by relationship, not by advice.
What I lack in slick marketing strategy I compensate for in authenticity and craft.  I realize that in a world of strip malls and chains I'm running a small publishing business.  I hired a single mom as my editor, I hired a mom-blogger who I met in this bloggy world as my designer (of book and blog).
While the book is at Amazon, and I'm working on getting it to Barnes and Noble, (and perhaps I shall write in the future about the journey of self-publishing and the jungle in which one finds the Amazon, like it or not) I am really seeking relationship directly with parents to support and encourage the good of all of our collective children.
Finally, I offer a link to the Table of Contents of my book in order to illustrate the key issues that are explored, including self-esteem, depression, anxiety, oppositionality, intuition and, ultimately, re-framing parenting itself as a spiritual path (as opposed to religious paths that may no longer work for many of us, or at least be less than enough to get us where we truly want to go).  The book offers many stories of kids from group homes to the lap of luxury and everything in between and it offers many practical exercises to help put new learning into pragmatic practice.  Ultimately, I am telling you this for the same reason I wrote the book—to offer sincere love and help, and because no one else is going to tell you about this book (there's just not enough money in this to interest "big" voices; this should be all the more reason for the discerning reader to give it a chance).
Click to read:  "Privilege of Parenting" Table of Contents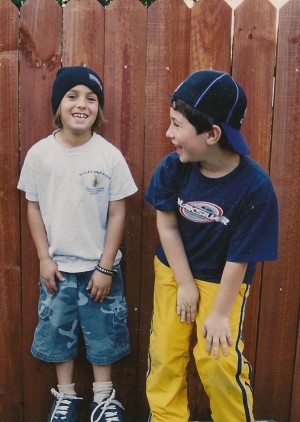 If you want to buy the book, please CLICK HERE to purchase at Amazon, and/or if you have questions send me an email (right hand side of this blog @ "contact Bruce") and we'll chat.
And if not, that's cool too—thanks for considering and All Good Wishes for you, your parenting and All Our Collective Children.
And if any of my faithful readers (especially of the book) care to forward this post to those they believe might like the book, if only they ever heard of it, please be part of our rising tide of:  Buy Introverted