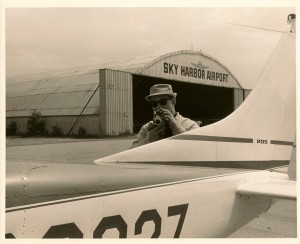 When I heard the muffled sound of the garage door rising I would drop my blocks and my Legos and run for the door, shouting "Daddy!" as I leapt into my father's arms, taking in the smell of snow and faded cologne.
We had a ritual, my father and I, and as he washed up for dinner and changed from his suit into a v-neck sweater I would bring him a Johnnie Walker Black Label over ice.  I did this since I was five or six years old, and as I stood at the threshold of his bathroom as he splashed his face with water over the sink I could smell the scotch melting and mingling with the solid cubes.  He would turn to me and ask if I wanted a sip, and like a miniature priest I received the first fruits of my father's spirited libation.
"Promise me you'll always drink good scotch," my father said in what I believe was the only promise he ever asked of me.
We buried my father on December 3rd on an atypically mild, albeit atmospherically rainy, Chicago Monday.  As I watched the casket lower into the good earth I knew one simple thing:  I am alive.
One thinks about the day one's parents will die.  One may imagine what it will be like, but you really cannot guess for certain what it will be like for you, or what you will feel.
I stood shoulder to shoulder with my brother, Jordan, at the cemetery and our bond was clear and our love dear.
Some of the clumpy clay that I shoveled from a pile onto the lid remains caked to my black boots, themselves still enshrouded in soft velvet travel bags, now in my closet in Los Angeles.
One time, in the early 1980's, my father was in New York on business and I was a student in film school.  He told me to meet him at 21, the famous restaurant on 52nd Street.  "Wear a jacket," he said.
It was summer.  I'd like to think it was June 21st, as it would be poetic if that were true, seeing as I post these words on the winter solstice.
My dad and I drank scotch, and ate steak, and sat at a table right next to Diana Ross.  We had more scotch, and maybe there was dessert and we talked a long time and we laughed a lot and we were both happy.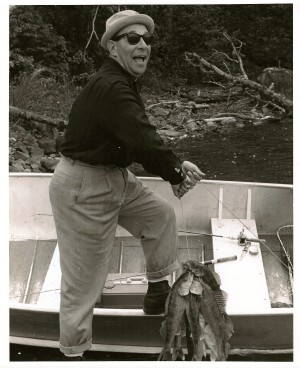 I suppose a man's relationship with his father is a complicated bit of business; at least it was for me.  "Honor thy mother and father," is something I hope to do by holding onto the best parts of my dad and by striving to be a good ancestor to my kids, to all those I hope to assist in whatever way I can, and to those who will come later, be they biological or spiritual offspring of our time, of our living and learning and loving together in this life.
Beyond my biological parents, when I think of "Mother" I think of matter, of earth, carbon and the constellation of the tangible; when I think of "Father" I think of light, waves and spirit.  When I think of the Divine I try, but fail, to imagine the paradox of these opposites, forever ebbing and transforming, being at once spirit and matter in the eternal flux.
This year I lost a spirit father, lost a friend, published a book, turned 52 in Zurich, drank Prosecco in hill towns in Umbria, launched a child to college, saw my other son learn to drive, graduated from a very good therapy and buried my dad.
A few weeks before my dad died I found myself weeping hard in my office.  Sometimes we know things before we officially know them.  I surrendered to my grief, as has become my habit when dark and drizzly storm fronts move through my soul, and a soft realization emerged in the wake of the melancholy:  I love.
I am alive and I love.
I don't think this is unique, but I do think it is special and precious and worth knowing.  On this winter solstice, or whenever you may happen across these words, I hope that you know that you are alive and that you love.  I hope you realize that this is enough.
I hope you are my friend in spirit, as my worst dread is to be utterly and unspeakably alone, but perhaps so long as we are alive and we love we shall discover that we are not alone—even if at times what promises to most deeply bind and bond us is our sense of aloneness.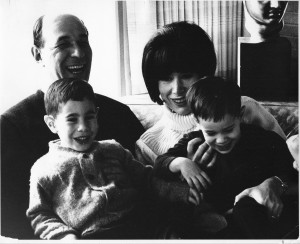 While my father could be difficult, I owe a great deal to him and with his passing I find myself loving him without conflict; I see the turbulence of misunderstandings and mixed messages settling like sand in a lake and the clarity of love moving strong and true like that river in Wyoming we once fished together, along with my sons.
After dinner at 21 my father and I walked down Fifth Avenue together, perhaps weaving just a bit thanks to that good scotch whiskey, on a soft summer night.  And on this the shortest day of the year in our northern hemisphere I choose to remember my father, and honor him, in the spirit of a long and well-lived summer's day.